JRK Bearings – getting America up and running since 1989
New York's best bearings and power transmission parts
We set up our family business in 1989 so we could help people like you get the best bearings in the New York Tri-State Area. We're New Yorkers who want to help you keep America up and running.
Our bearings and parts are used in mechanical and transport equipment. You keep America moving – and we're here to help you do it.
So tell us what you need – bearings, oil seals, pillow blocks, you name it.
We'll hook you up with the right parts at a good price and then mail your order to you the same day. Even if you're not in New York, it doesn't matter. We ship coast to coast across the States.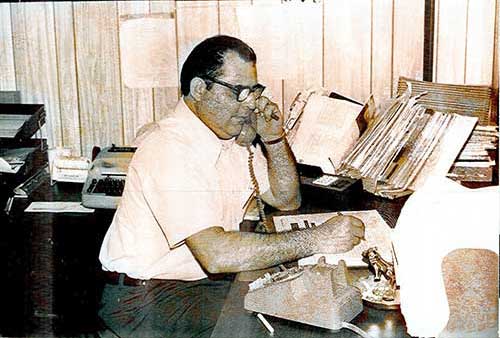 Robert started working in bearings in the 1970s. Cary still sits at the same desk his dad did.
This is Cary's father, Robert Knopp, at our Coney Island office in the 1990s.
And here is Cary, carrying on his dad's work in 2019.
Ready to get up and running?
Call (718) 692-3032 or email sales@jrkbearings.com and get your first bearings order shipped freight free by UPS ground across the US.